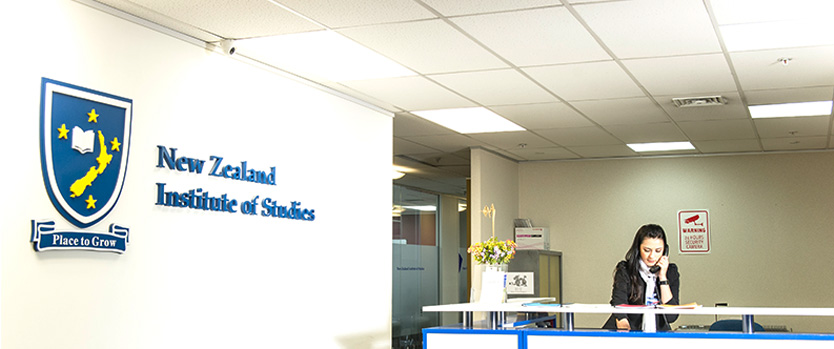 New Zealand Institute of Studies (NZIoS) was registered in New Zealand with the Ministry of Education in 2006. NZIoS is also a Private Training Provider recognized by the New Zealand Qualification Authority (NZQA), which provides high quality academic instruction and support to international students. We maintain close links with government, leading corporations and professional associations; this ensures that our courses are relevant, practical and deliver the skills that are most in demand, so our graduates add value as employees and community members.
New Zealand Institute of Studies offers flexible learning that responds to your way of life and learning. Our campus is situated in Auckland CBD with close proximity to train and bus stations. The campus is located on Queen Street.
Our students come from all over the world and have the option to select from multiple education programmes. The programmes enable NZIoS students to become global citizens and develop a richer cultural perspective.
NZIoS has students from a total of more than 40 regions including Asia, Europe and South America. We have designed our courses to assist students to gain entry into a Bachelor of Business degree or Master of Business degree, so they can find a successful future career in terms of employment and immigration. To encourage international education, we welcome international students and long or short term study groups from different countries.
Our Vision
NZIoS will be the leader in the provision of high quality educational programs that encourage excellence, promote critical thinking, develop autonomous study skills and foster lifelong learning for both career focused and/or tertiary bound students who are young adults.
Our Mission
Transforming young lives through learning.
New Zealand Qualification Authority's Role
NZQA's role in the education sector is to ensure that New Zealand qualifications are regarded as credible and robust, nationally and internationally, in order to help learners succeed in their chosen endeavours and to contribute to New Zealand society.
NZQA is responsible for
• managing the New Zealand Qualifications Framework;
• administering the secondary school assessment system;
• independent quality assurance of non-university education providers;
• qualifications recognition and standard-setting for some specified unit standards.
NZQA's role in helping learners to succeed through education is expressed in this Whakatauki (Maori Proverb)
NZQA assesses the standard of education for tertiary education organisations through a regular system of external evaluation and review (EER). Through periodic EER, tertiary education organisations are held accountable to their students, employers, funders, quality assurance bodies and other interested parties.(http://www.nzqa.govt.nz/providers/details.do?providerId=782032001)